We first published 12 Hours of Sebring 1970 in 2004. Since that time we have sold over 2000 copies of the book to racing fans all over the world. And, we have received wonderful reviews from magazines including one from Thos. Bryant of Road & Track, who said:
Every now and then a truly special book comes along, and this is one of them. The photos are excellent and the quotes from many of the participants provide insights that make the race come alive….One of the best racing event books I've ever read…This truly is a remarkable work."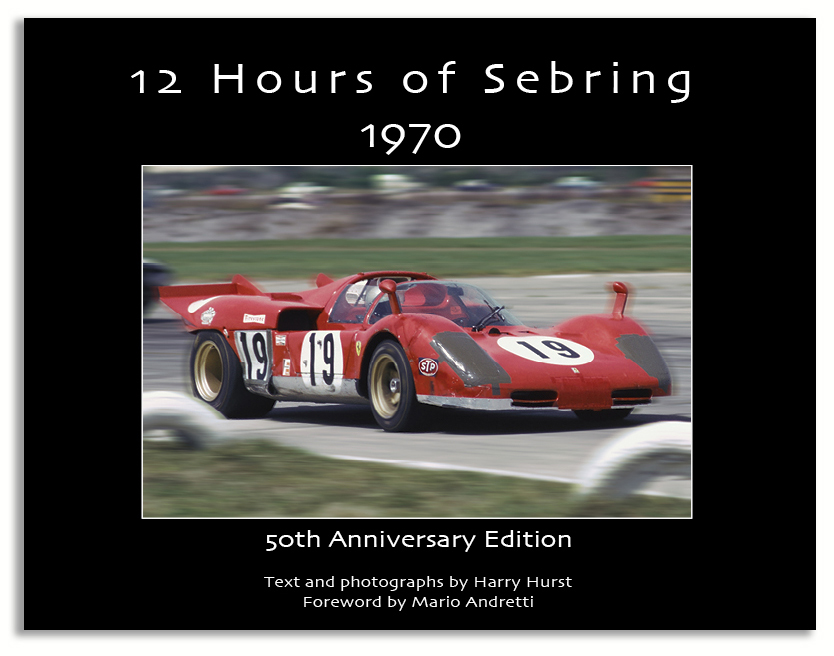 On the occasion of the 50th anniversary of this iconic race, we expanded and updated the original content with eight new contributors, more than 30 new photographs, and more than 50 new pages. Even owners of the first edition will find this new version an even better remembrance of this iconic race.
With the changing realities of the publishing industry today, we are printing this book in small quantities on a digital press. The quality is excellent and this allows us to be able to provide you with a real book experience at a reasonable cost. However, since the books are printed on-demand, please allow several weeks for delivery. 
We hope you enjoy what we have done.

Three sample spreads are below.