On September 13, 1970, the mighty McLaren team came to the brand-new Road Atlanta track to add to their record of 19 straight Can-Am victories. There, for only its second race, was the innovative new Chaparral 2J "Sucker Car," driven by "Quick Vic" Elford to break this string. Few of the other competitors were given much of a chance to win. What transpired that day has become motor racing lore! Bobby Brown, driving the #3 McLeagle-Chevrolet, had this to say,
"It was one of the craziest races I've ever been in – never to be duplicated. It never happened before and there was no chance of it happening at any other track, anywhere, except Road Atlanta in 1970."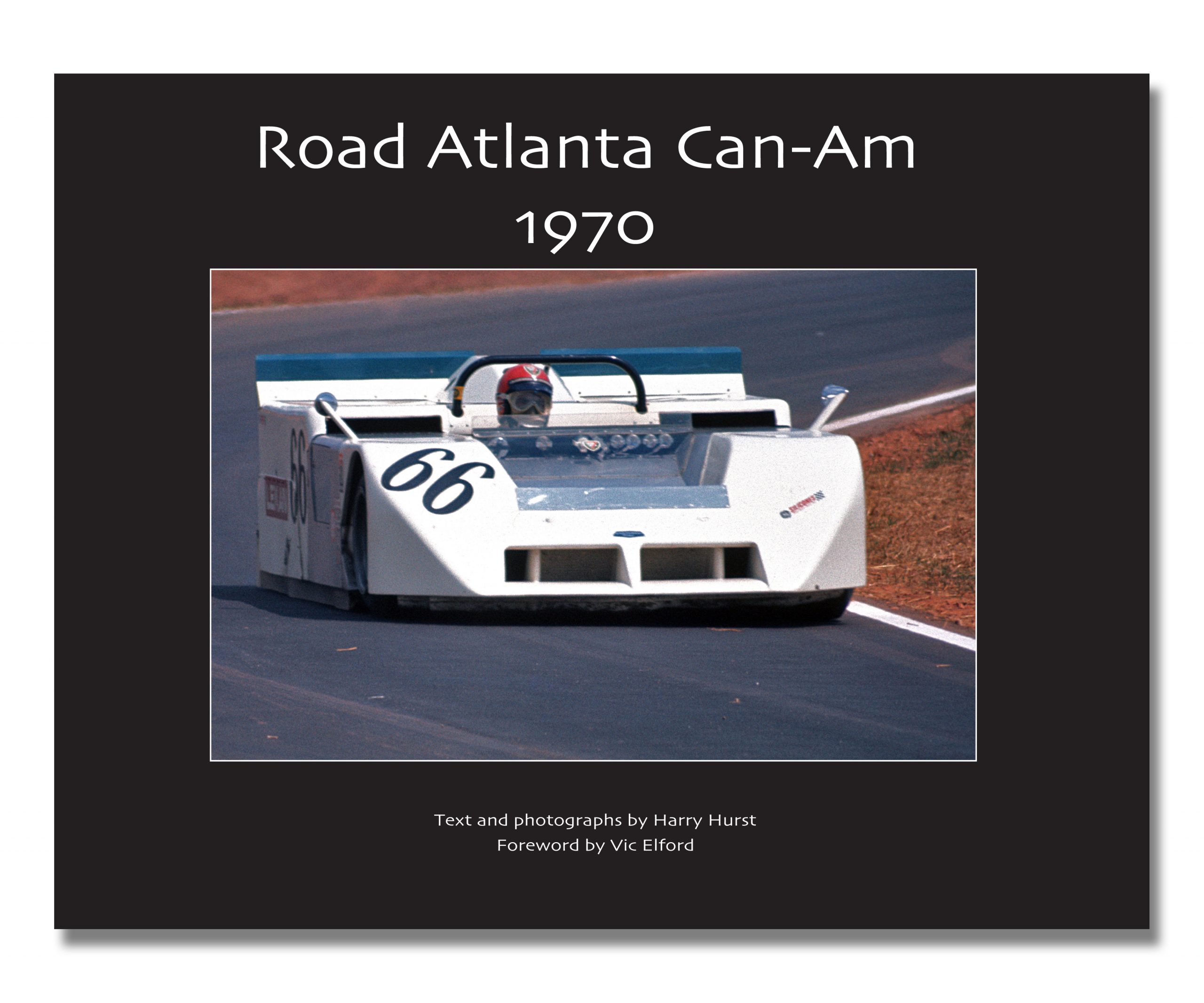 Join us as the story of this race is told by the people who were actually there:  Charlie Agapiou, Tony Attard, Roger Bailey, Jack Baldwin, Bobby Brown, Don Cox, Jack Deren, Vic Elford, Graham Everett, Alec Greaves, Lothar Motschenbacher, Brad Niemcek, Jennifer Revson, Rodney Rogers, Earl Walker, and Bill Warner.
The book is 240 pages (including cover) and features 193 photographs and illustrations.
With the changing realities of the publishing industry today, we are printing this book in small quantities on a digital press. The quality is excellent and this allows us to be able to provide you with a real book experience at a reasonable cost. However, since the books are printed on-demand, please allow several weeks for delivery. 
We hope you enjoy what we have done.
PLEASE NOTE: ALL PROFITS FROM THE SALE OF THIS BOOK THROUGH MAY 31ST WILL GO TO THE VIC ELFORD GOFUNDME TO HELP PAY FOR HIS MEDICAL BILLS.

Some sample spreads are below.